SERIES
Your Boy Black Helmet is a journey through genres, words, and continents as Azikiwe Mohammed, aka DJ Black Helmet, searches and finds the jams the spatial wave calls for. This series features a round up of his most recent sonic journeys as well as some (kind of) classics. Azikiwe Mohammed, aka DJ Black Helmet, has been DJ'ing in and around New York since 2005. His series Your Boy Black Helmet journeys through genres, words, and continents, focusing mostly on jams that are righteous and ready for wave surfing, for the crates are bountiful and we all should partake in the eternal harvest.
more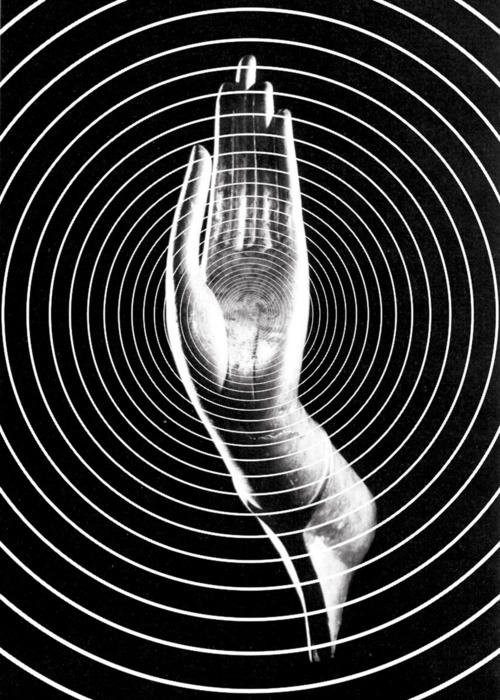 Lucid Scenes showcases and illuminates music of a specific time and place. This series explores the releases of community-based, independent record labels, to give listeners access to these absent worlds of musical self-identification and expression.
more
Visual artists
Kenya (Robinson)
and
Doreen Garner
bring their show
#trashDay
to Clocktower Radio. #trashDay elevates the vernacular of urban fiction, reality television, gossip publications, social dance, and fashion, and uses it as a point of departure for satire and social commentary.
Kenya (Robinson)
is a community-taught artist from Gainesville, Florida. An aficionado of all things blonde, she is a past resident of the Lower Manhattan Cultural Council's WorkSpace Program (2009-2010) and the 2010 Triangle Arts Workshop. Her sculptural work has been exhibited at the Museum of Contemporary African Diasporan Arts, the Brooklyn Academy of Music, Aljira and the 60 Wall Street Gallery of Deutsche Bank. In addition, her performances have been featured at Rush Arts Gallery, MoMA PS1, The DUMBO Arts Festival, The Kitchen, The Museum of Modern Art (NYC) as well as the Home Section of the New York Times. An avid blogger, tumblr-er, and mischievous contributor to the Arts & Culture Section of the Huffington Post, Robinson is also the inaugural resident for Recess Activities' online residency ANALOG and an MFA graduate from the School of Art at Yale University.
more
Live music sets from the Pioneer Works Second Sundays monthly open house festivities at their beautiful space in Red Hook, Brooklyn, curated by Olivier Conan of the treasured music venue Barbès, and recorded by Clocktower Radio. Creative, exotic, usually dance-able, and always with strong ties to music from lands far away.
more
This week, we take another look into the rich and elusive history of the Japanese Underground with Vanity Records. Founded in Kyoto by music journalist and editor of ROCK MAGAZINE Yuzuru Agi in 1978, Vanity Records focused primarily on early electronic minimalism, post-punk oddities, deviant new-wave and granular noise synthesis in a time where Japan's music landscape was saturated by west-coast pop influence and surf rock kitsch. From it's inception in '78 to the label's culmination in '82, Vanity Records released a modest 11 LP's, 3 7 inches, 6 cassettes, and a handful of promotional Flexi disks which were all released in limited runs of between three and five hundred. This mix highlights the scope and vision of Yuzuru Agi's curation and features tracks from Aunt Sally, Mad Tea Party, Tolerance, R.N.A. Organism, Morio Agata, and more.
more
Just The Facts and Pass The Bucket
brings you music from the past, present, and future! A show that explores improvisation, free jazz, and experimentation through the medium of folk songs, oddities, and ancient traditions. Hosted by the Friendly Ghost aka
Jake Nussbaum
, a Brooklyn-based musician, artist, and producer for Clocktower Radio.
more
Radyo Shak was the independent broadcast voice of the
Ghetto Biennale
lakou 2015. Based in a shack in the Grand Rue
Atis-Resistans
compound of Port-au-Prince, Clocktower Radio's
Radyo Shak
broadcast Haiti's biennale happenings, from December 10-21, 2015. Radyo Shak Program Director
Richard Fleming
and Radyo Shak Project Director
Jake Nussbaum
hosted freeform radio in the
bidonville
, including Rara bands, interviews with locals, artists and writers, project updates, and Haitian revolutionary history over FM radio, Internet radio, and analog broadcast amplified through speakers and PA. The Kreyòl language programming from the Radyo Shak is available here:
Geto Byenal: Radyo Shak (Kreyòl)
In addition to the recordings archived here that were collected onsite during the biennale, Clocktower's
Ghetto Biennale: Radyo Shak
series includes additional material gathered from Haitian musicians, DJ sets, record labels, expats, artists, and more, to give our listeners a complete audio landscape of Haiti in the world today.
more
Radyo Shak se vwa lakou Geto Byenal 2015 lan. Nan yon ti shak sou la Gran Ri kote Atis Rezistans, Radyo Shak te difuze tout sa kap fet pandan Byenal lan ant Desamb 10 jiske 21. Direkte Pwogram yo, Richard Fleming, avek Direkte Pwoje sa-a, Jake Nussbaum te animate tout kalite radyo nan zon sa-a, tan kou anrejistreman misisyen rara yo, iantevu avek moun nan zon nan, atis, ekrivan, infomasyon sou tout pwoje yo, histwa revolusyone d'Ayiti, tout emete sou radyo antenet, FM 89.1 epi sou baff nan zon lan. The English language programming from the Radyo Shak is available here:
Ghetto Biennale: Radyo Shak
more
Listen to Djs from around the world in this series from 2005
more
SHOWS
File: /home/dh_t3gr4v/clocktower.org/application/views/channel_view.php
Line: 78
Function: _error_handler

File: /home/dh_t3gr4v/clocktower.org/application/controllers/Radio.php
Line: 38
Function: view

File: /home/dh_t3gr4v/clocktower.org/index.php
Line: 292
Function: require_once
/
A PHP Error was encountered
Severity: Notice
Message: Undefined variable: program_area_id
Filename: views/channel_view.php
Line Number: 78
Backtrace:
File: /home/dh_t3gr4v/clocktower.org/application/views/channel_view.php
Line: 78
Function: _error_handler
File: /home/dh_t3gr4v/clocktower.org/application/controllers/Radio.php
Line: 38
Function: view
File: /home/dh_t3gr4v/clocktower.org/index.php
Line: 292
Function: require_once
/item/0')">Second Sundays: Chances With Wolves